THE PERFECT WIRE RACK CART CASTER FOR DISTRIBUTION CENTERS AND WAREHOUSES
The CC Apex with your mounting type of choice is the perfect caster for wire rack, utility, metro, and picker carts of all sorts. You can install them quickly, push your cart easily, work in a near-silent work environment, and do this all at the perfect price point for casters that will last for years. Ensure that your warehouse production is never brought to a halt because of your casters!
SHOP YOUR OPTIONS HERE →
WHY THESE ARE THE BEST CASTERS
PERFORMANCE
The CC Apex has been tested under the most demanding environments with millions of wheels. This is a sure thing!
MOUNTING OPTIONS
Choose from a variety of mounting options like the expanding adapter.
POLYURETHANE
Inherent resilience literally pushes your wheel off the ground so you avoid injury and glide over debris.
TREAD DESIGN
The CC Apex's donut tread is more responsive and easier to push than other treads.

NO MAINTENANCE
Put them on and use them for years without worrying about them.
BRAKE OPTIONS
Secure your cart even more and give yourself more versatility when you select brakes.
DOWNLOAD OUR DISTRIBUTION CENTER WHITEPAPER
Discover how better casters help distribution centers reduce injuries and improve operations.
WATCH OUR ON-DEMAND DISTRIBUTION WEBINAR
Learn from our experts how to
Increase facility productivity
Increase worker safety
Lower maintenance costs
Avoid costly floor repairs at your facility
INTERESTED? HERE'S HOW TO MEASURE AND INSTALL AN YOUR EXPANDING ADAPTER STEM
SMOOTH, QUIET PERFORMANCE
WHAT YOU GET WITH CASTER CONNECTION
Over 30 years of experience with industrial casters
Your personal caster solutions expert
Simple ordering online, over the phone, or in person
Fast delivery right to your facility
A partner who works with fortune 500 companies and who does not take your business for granted
Verified testing and CAD drawings for your designs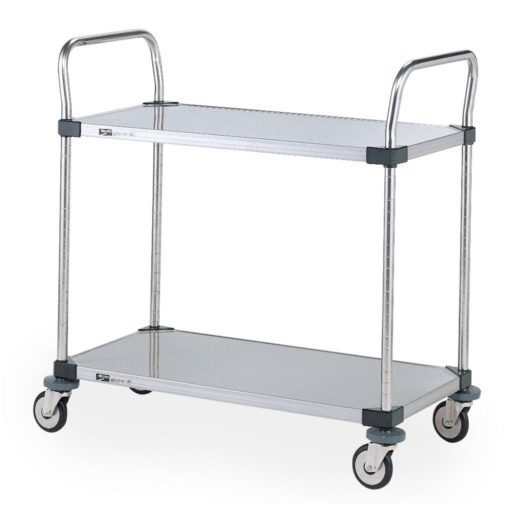 GET YOUR CUSTOMIZED PLAN TODAY
We provide you with your personal caster plan so that you get exactly what you need and the support you deserve.