The Original And Best For Metal Fabrication
The metal fabrication environment can be littered with weld slag and debris that eat away at wheels and casters. The failure of these products means you must spend money on replacements and lose time doing maintenance. To avoid this scenario, you need resilient wheels that can withstand these conditions.
ACCEPT NO IMPOSTORS
CHOOSE THE TRUE ORIGINAL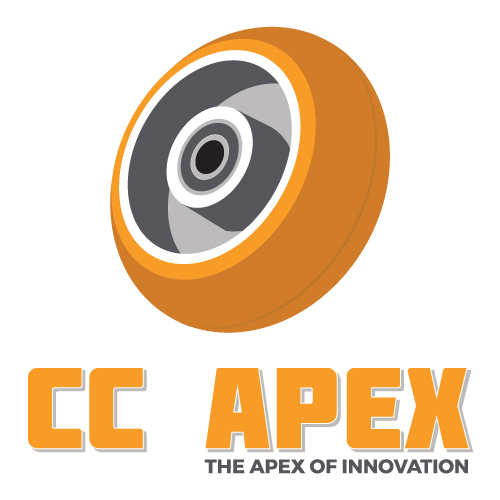 THE CONFIDENCE OF THE CC APEX
The confidence our customers have in this product is well documented in several of our case studies from a variety of industries with different challenges. Some of its achievements include:
Preventing floor damage, wheel failure, and intolerable noise levels in a machine shop
Meeting and exceeding safety standards with an automotive manufacturer
Reducing workers' risk of injury and effort required when using manual carts in industrial manufacturing
POLYURETHANE ON IRON'S STRENGTH: CC STOUT
The polyurethane on iron wheel helped inspire the strength of the CC Apex. These durable wheels can be mechanically and/or chemically bonded to their iron core and are sturdier than rubber - while also providing a longer wear time than rubber wheels.
The benefits of this wheel include:
Dispelling metal chips and weld slag
Reducing noise and eliminating floor damage
Smooth rides over rough surfaces
High load capacities