Streamlining Manufacturing With Casters And Wheels
CASTERS AND WHEELS TO STREAMLINE THE MANUFACTURING PROCESS
Caster Connection has worked closely with manufacturing industry customers to create and deliver casters and wheels that are ergonomic, durable, easy to use, and dispel debris. Products such as our innovative CC Apex line of products, polyurethane on iron wheels, and other casters will help improve your performance and reduce maintenance downtime.
Let Caster Connection help you select the right product the first time, saving you money and hassle.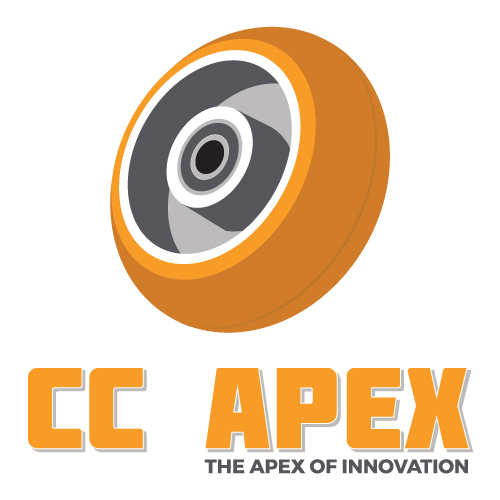 The CC Apex is an innovation in the caster industry. After being approached by a top customer regarding their need for advanced wheels and casters, Caster Connection developed a strong, quiet, ergonomic caster that can meet the demands of any environment. The CC Apex was designed to:
Be strong and durable
Improve pushing/pulling ergonomics
Be quiet and clean
Reduce the need for maintenance
Casters featuring the CC Apex wheel offer excellent ergonomic performance in push/pull applications
The high-quality polyurethane wheel:
Dramatically reduces required push/pull force
Handles high load requirements
Requires less maintenance, protects floors, and never flat-spots
Dispels debris and metal shavings
The CC Apex embodies all of the characteristics that are critical to a high performance, durable and versatile wheel that will provide a solution for your application. The CC Apex wheel is available in 4" x 2", 5" x 2", 6" x 2", 8" x 2".
POLYURETHANE ON IRON WHEELS
Polyurethane on Iron wheels can be mechanically or chemically bonded (or both) and are sturdier than rubber, while also offering a longer wear time than rubber wheels.
Non-marking, non-damaging to floors
Smooth ride over rough surfaces
Resists chemicals and deflects metal shavings
These wheels provide noise reduction and can reduce the effort needed for pushing and pulling. Polyurethane on Iron wheels are ideal for harsh environments where debris is an issue and also where floor protection and noise reduction is desired.
Contact us today to begin improving the casters and wheels in your applications!