Old And New Caster And Wheel Solutions For Auto Makers
PROVEN PRODUCTS FOR CONFIDENT RESULTS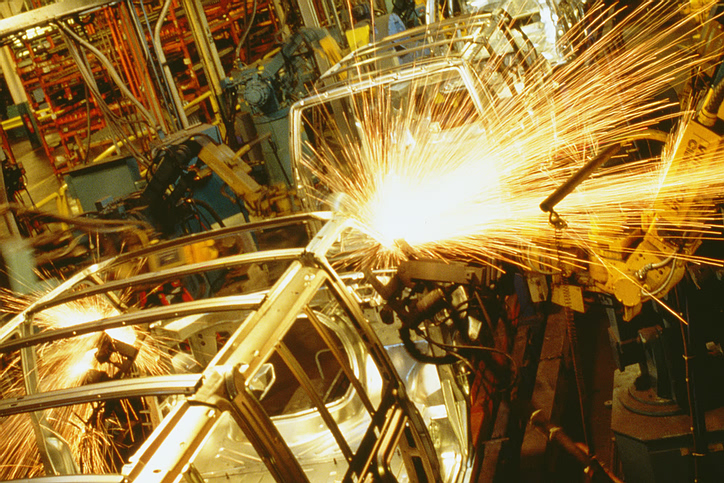 Caster Connection has years of experience with automotive manufacturers and understands you require casters and wheels that can handle unique challenges. As such, you require products that can withstand heavy weight loads, are ergonomic, reliable, and can reject debris.
CC APEX: PROVEN EFFECTIVE
The CC Apex is an example of Caster Connection's dedication to creating solutions for our customers' problems. Approached by a major automotive manufacturer with unique problems, the CC Apex is an extremely durable wheel that is hard enough to reduce push-pull force, but soft enough to dispel debris and metal shavings. Some of the advantages of the wheel include:
Greatly improved ergonomics
Protection of floors
Reduced noise levels
Reduced push/pull force required
Check out some of the ways the CC Apex has been implemented effectively in the past.
FORK FREE INITIATIVES' SOLUTION: THE CC APEX
Forklifts can present serious hazards to your workers and equipment because of their maneuverability and speed.
With the inclusion of the CC Apex in manually-pushed carts, you can help eliminate potential problems from forklifts and improve your workers' confidence in their equipment. Also, if you're considering a fork-free initiative, we have some great reasons to make the switch!
SWIVEL-EAZ® SPLIT TREAD WHEELS
The Swivel-EAZ is a great alternative to dual-wheel casters because it allows for the same increased weight capacity while drastically improving ergonomics and maneuverability. The split tread design provides two independently swiveling wheels that allow for a small turning radius in warehouses where space is tight. Benefits of the wheel include:
Reduction of push/pull force
Available in hundreds of patented designs
Maintenance-free
Non-marking and quiet