Best Casters And Wheels For Bakeries, Manufacturing, And Engineering
Caster Connection provides specialized ergonomic products for your specific needs and applications. Specific industries include:
Bakeries and food production
General manufacturing
Engineering
Continue reading for product recommendations and descriptions.
BAKING WITH THE BEST CASTERS AND WHEELS
Thermo wheels are ideal for high temperature applications. They can operate at up to 475 ° F and up to 525° F intermittently. These wheels absorb little to no water, operate under high load capacities, and possess a long service life. Thermo wheels are resistant to animal fats, oils, and water.
STREAMLINING MANUFACTURING WITH CASTERS AND WHEELS
The CC Apex is an innovation in the caster industry. After being approached by a top customer regarding their need for advanced wheels and casters, Caster Connection developed a strong, quiet, ergonomic caster that can meet the demands of any environment. The CC Apex was designed to:
Be strong and durable
Improve pushing/pulling ergonomics
Be quiet and clean
Reduce the need for maintenance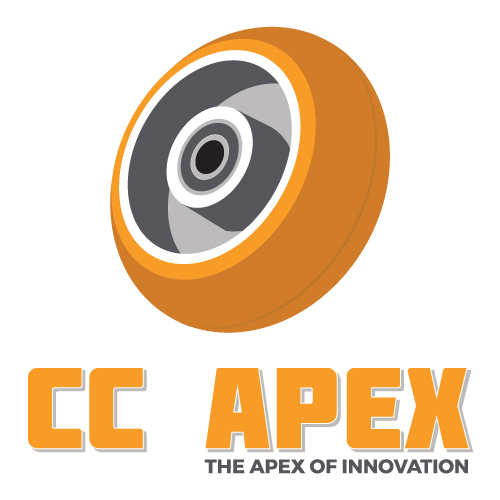 HIGH-TECH CASTERS FOR THE ENGINEERING INDUSTRY
The engineering industry requires casters and brakes that can protect workers and expensive equipment. That's why we offer some of Blickle's most advanced braking systems, such as the Ideal Stop Brake and the Dead Man Brake.
The Ideal Stop Brake can be engaged easily because the pedal is attatched to the top of the plate, preventing it from entering an unreachable position.
The Dead Man Brake incorporates a lever that, when engaged, allows the cart to be moved easily.