Material Movement Solutions - Caster Connection - Caster Solutions
Material Movement Solutions and Caster Connection are partnering together to bring you the best in caster and wheel solutions. Learn more about our solutions process and product offerings below.
ABOUT CASTER CONNECTION
Caster Connection is a leading manufacturer and distributor of casters. We are dedicated to developing the most innovative and optimal caster solutions in order to deliver enhanced ergonomics, safety, and efficiency for every client.
Whether you need replacement casters, help implementing casters into a new design or process, or don't know where to start, Caster Connection is here to partner with you on your project.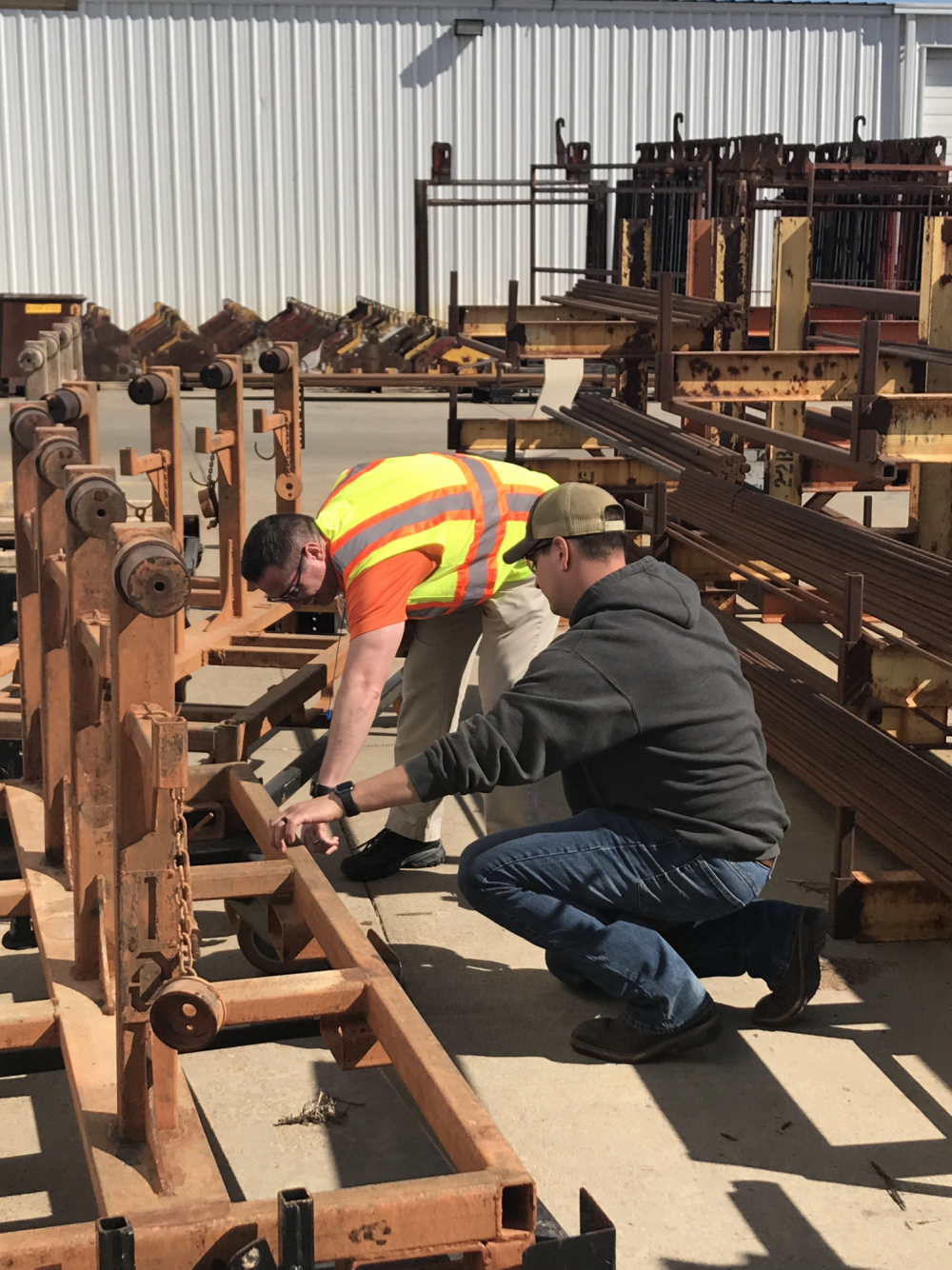 HOW CASTER CONNECTION HAS YOUR BACK
RELATIONSHIPS
From day one, we've been about our clients. In fact, nearly every caster we've developed has been in direct collaboration with our partners. We want you to succeed so we can grow together!
EXPERIENCE
We've been in the caster business for over 30 years. In that time, we've seen the trends come and go. We've also developed key connections to give you the inside edge.
INNOVATION
From the industry-changing CC Apex to the CC Stark, our clients' needs drive our development and product line. We offer our products because of the unique challenges of our clients.
FLEXIBILITY
Because our relationships with our clients are so close, we know what struggles and difficulties they encounter. Regardless of the situation, we will find a solution no matter what.
EXPERTISE
The challenge with casters is to recognize a situation and match that situation with the appropriate casters. We have helped tens of thousands of businesses find the perfect caster.
INDUSTRY LEADERSHIP
Caster Connection sets trends and pursues projects that change the industry. For example, we worked on a collaborative project with OSU to change ergonomic standards for good.
FEATURED CASTER CONNECTION PRODUCT SOLUTIONS
CC Apex is our most versatile caster wheel for a wide variety of applications. It works with both towlines and manual applications, while handling debris and impediments. Its unique polyurethane provides low maintenance, low decibel output, and high floor preservation. Shop and Buy CC Apex Casters Here.
The CC Apex HD is a heavy-duty caster wheel that supports heavier weights. It can navigate over debris, reduce noise, protect flooring, grip and maneuver with ease, and offer the versatility for push/pull and towlines that the original CC Apex offers. Shop and Buy CC Apex HD Casters Here.
Caster Connection's CC Apex ESD (electrostatic dissipating) wheels offer the same ergonomic, noise reducing, and durability qualities as the original CC Apex but add the benefit of being electrostatic dissipating throughout the wheels tread. Shop and Buy CC Apex ESD Casters Here.
Simply put, the CC Stark is the best caster in the world for towline applications with high speeds and heavy weights. It works quite well with heavy push/pull applications and is an extremely durable wheel. It comes standard, with a 4-year warranty. Shop and Buy CC Stark Casters Here.

The CC Nylex provides up to 20% – 30% improvement in push/pull immediately. It is the perfect choice for manual applications with clean floors and heavy weight loads. The wheel is also very low maintenance and resistant to moisture and chemicals in general. Shop and Buy CC Nylex Casters Here.
The CC Stout offers the same excellent high mobility and ergonomics as the CC Apex wheel, while capably carrying heavier weight loads. Being three inches wide, it has a slightly-crowned flat tread and an aluminum core, which will always be more aesthetically pleasing, dissipate heat better, and be lighter in general. Shop and Buy CC Stout Casters Here.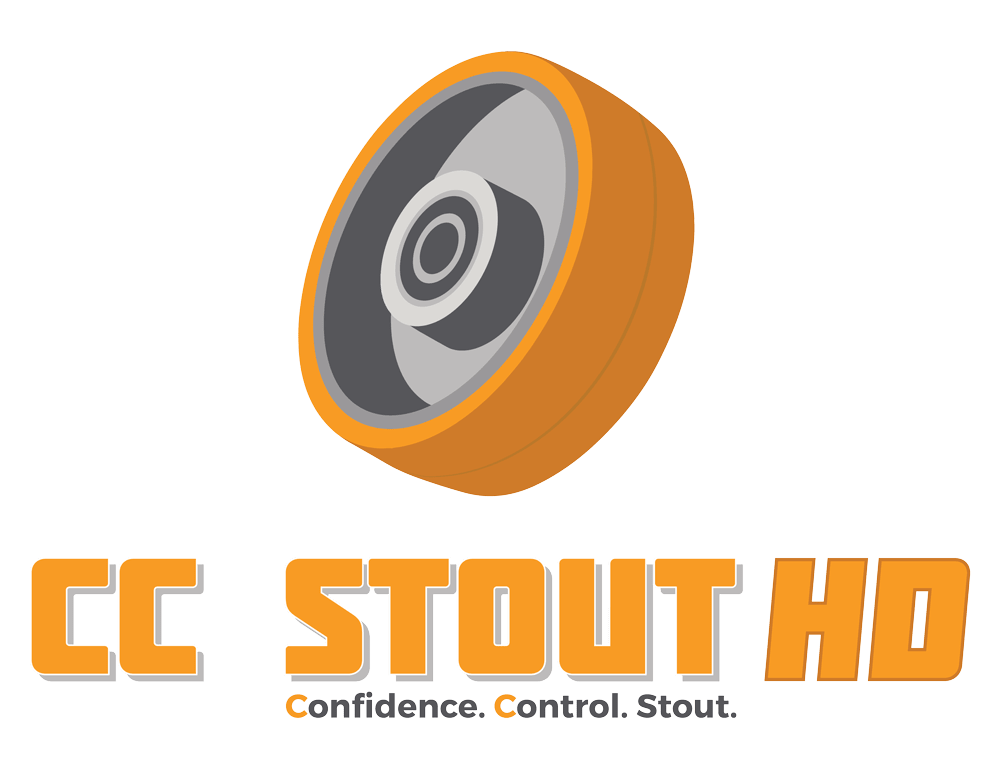 The CC Stout HD has the same polyurethane as the CC Apex and CC Stout. It simply offers you higher load capacity capabilities, particularly in the three-inch-wide models. It accomplishes this mainly with its robust cast-iron core and, in some cases, with its thicker more robust polyurethane. It is perfect for both manual and towline applications that require versatile polyurethane. Shop and Buy CC Stout HD Casters Here.