Material Movement Solutions - Caster Connection - Caster Solutions
Material Movement Solutions (MMS) represents a wide range of solutions that save you time by recommending the correct solution partner and key contacts for your material handling needs. MMS and Caster Connection are partnering together to bring you the best in caster and wheel solutions. Learn more about our solutions process and product offerings below.
WHY WORK WITH MMS AND CASTER CONNECTION
Working with MMS provides clients with a single partner that provides access to an exclusive network of solution partners who are qualified by capability, responsiveness, implementation, and willingness to connect with you.
Caster Connection is the vetted caster solutions partner for MMS clients.
ABOUT CASTER CONNECTION
Caster Connection is a leading manufacturer and distributor of casters. We are dedicated to developing the most innovative and optimal caster solutions in order to deliver enhanced ergonomics, safety, and efficiency for every client.
Whether you need replacement casters, help implementing casters into a new design or process, or don't know where to start, Caster Connection is here to partner with you on your project.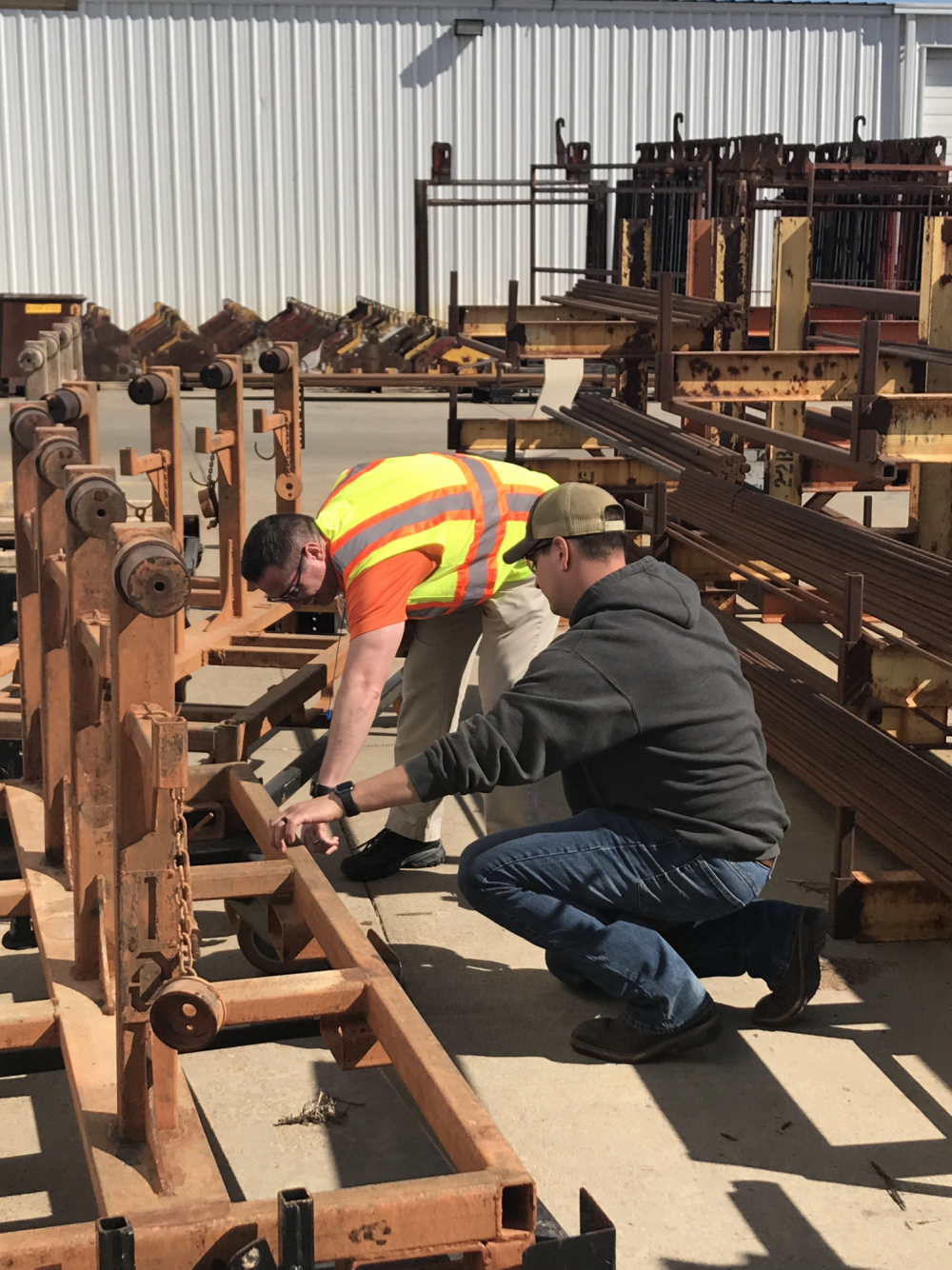 CASTER CONNECTION SOLUTIONS AND SERVICES
Have more questions than you can find answers for on our site? Prefer to talk to someone in-person or over the phone? That's our specialty! Caster Connection has thrived since 1987 because of the expertise of our team of solutions experts. Our #1 goal is to ensure that you implement the right solutions for your needs, the first time. Explore how we can help you, below.

Request Bulk/Wholesale Caster Pricing
Need to place a large order and interested in wholesale pricing?
Inquire here to request a quote for bulk pricing and discounts.
Custom Caster Solutions from Experts and Engineering Consultations
Our Caster Connection Solutions Experts will work directly with you to create the perfect solution for your application. Whether you need to work with one of our Solutions Experts or have questions for our engineering team, we can help!

FYI: Caster Connection proactively offers product performance data for solutions pertaining to client and prospect needs. Our products are rigorously tested to ensure that you implement the correct solution the first time. Read about our dynamic drum testing capabilities here.
Contact us here to work with our experts.
In-Person/Onsite Evaluations: We Come to You!
With our in-person/onsite visits, our team is able to take a consultative approach to solving your challenges by understanding the core of their business by seeing your day-to-day business operations, and providing you with an assessment.
Caster Connection has Solutions Experts available to meet onsite at your facility (depending upon your needs), via virtual meetings, over the phone or email.

Contact us here to work with our experts.
3D Drawing Requests
Need a specific 3D caster, wheel or accessory drawing but don't see it on a product page's 3D drawings tab?
Get in touch with us here to request the exact 3D drawing and file type you need.
FEATURED CASTER CONNECTION PRODUCT SOLUTIONS
CC Apex is our most versatile caster wheel for a wide variety of applications. It works with both towlines and manual applications, while handling debris and impediments. Its unique polyurethane provides low maintenance, low decibel output, and high floor preservation. Shop and Buy CC Apex Casters Here.
The CC Apex HD is a heavy-duty caster wheel that supports heavier weights. It can navigate over debris, reduce noise, protect flooring, grip and maneuver with ease, and offer the versatility for push/pull and towlines that the original CC Apex offers. Shop and Buy CC Apex HD Casters Here.
Caster Connection's CC Apex ESD (electrostatic dissipating) wheels offer the same ergonomic, noise reducing, and durability qualities as the original CC Apex but add the benefit of being electrostatic dissipating throughout the wheels tread. Shop and Buy CC Apex ESD Casters Here.
Simply put, the CC Stark is the best caster in the world for towline applications with high speeds and heavy weights. It works quite well with heavy push/pull applications and is an extremely durable wheel. It comes standard, with a 4-year warranty. Shop and Buy CC Stark Casters Here.

The CC Nylex provides up to 20% – 30% improvement in push/pull immediately. It is the perfect choice for manual applications with clean floors and heavy weight loads. The wheel is also very low maintenance and resistant to moisture and chemicals in general. Shop and Buy CC Nylex Casters Here.
The CC Stout offers the same excellent high mobility and ergonomics as the CC Apex wheel, while capably carrying heavier weight loads. Being three inches wide, it has a slightly-crowned flat tread and an aluminum core, which will always be more aesthetically pleasing, dissipate heat better, and be lighter in general. Shop and Buy CC Stout Casters Here.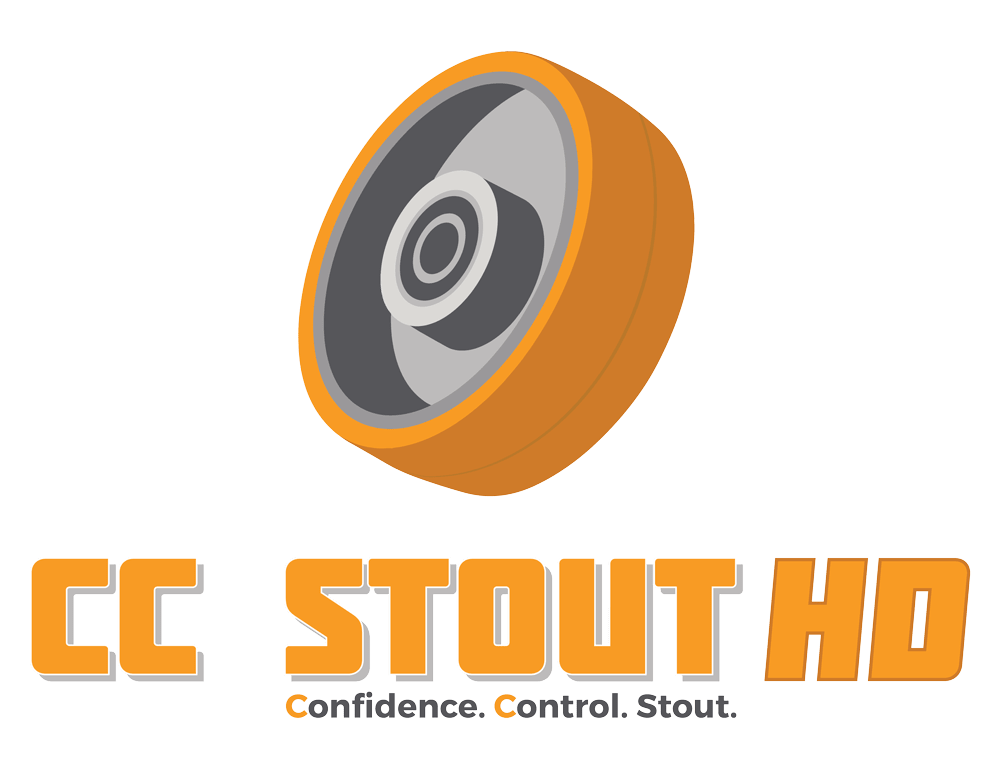 The CC Stout HD has the same polyurethane as the CC Apex and CC Stout. It simply offers you higher load capacity capabilities, particularly in the three-inch-wide models. It accomplishes this mainly with its robust cast-iron core and, in some cases, with its thicker more robust polyurethane. It is perfect for both manual and towline applications that require versatile polyurethane. Shop and Buy CC Stout HD Casters Here.