Spot-on Solutions From: Brian Cameron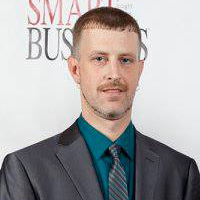 How long have you been with Caster Connection?
Brian Cameron: I have been with the company for a little over 6 years. I started when Sally moved Caster Connection from Chardon to Columbus, Ohio.
What do you enjoy most about Caster Connection?
BC: The people working here - we have a great team here. Caster Connection is filled with a family atmosphere. We all jump in wherever we are needed to ensure that our clients have the best experience possible.
What sets Caster Connection apart from other caster suppliers?
BC: Our dedication to our clients. Understanding the needs of today's businesses and making sure to get orders out fast so we can… "keep business in motion".
In your experience, what is the key to developing a good team?
BC: Finding the right mix of skills and personalities. We really promote the team culture. It really starts from the top. When I first started at Caster Connection the most eye-opening moment was seeing the owner of the company in sweats putting products away. I try to be a "leader" rather than a boss! I want my guys to know I'm willing to jump in there right beside them and work the trenches.
Share an example of when you went above and beyond the "call of duty" for a client.
BC: We had a client that needed about 800 lbs. of casters delivered same day due to a large project they had received. They were having a crew come in over the weekend to work on the carts. We built and boxed the order and I loaded it into my truck and drove it to Cleveland in the snow. The client received their casters and was able to complete the project. The flexibility of all of our crew is just another thing that separates us from the competition.
What kind of problems do you have to solve as a Warehouse Manager?
BC: The biggest challenge for me now is keeping up with the expectations we have set for our clients. We have made a huge push to shorten lead times, which has been a big reason for our success. On the flipside of that, fast delivery has become expected no matter what our workload is here. It really is a collection of all of the company that allows us to outperform. I'm just another spoke in the wheel of the machine that is Caster Connection.
What's your philosophy on serving clients'/prospects'?
BC: It's the same as my philosophy on life: treat others as you expect to be treated. If I were the client, how would I want my orders to look when they arrive?
Which item from Caster Connection's product line is your favorite and why?
BC: The 1.25" wide CC Apex, which is a good quality caster wheel that is great for light to medium duty applications. I would also say that they are probably the most useful product for DIY projects. If I had a garage, everything in it would be on CC Apex caster wheels. My now 14-year-old daughter could effortlessly move 2000 lbs. at age 11, back when she weighed about 90 pounds!
What do you consider the most crucial part of your job?
BC: Getting orders to our client as fast as possible without sacrificing quality.
Why should people trust you for their caster and wheel needs?
BC: We are the best in the caster business.