2 Products, Multiple Solutions For Medical Environments
We understand that hospitals and other medical environments require casters and wheels that are quiet, ergonomic and in some cases, anti-microbial. That's why we recommend our awesome line of CC Apex casters and another line of anti-microbial wheels to meet all of your needs.
Check out our case study below which explains why the CC Apex is a great choice for those who desire decibel reduction, as well as details regarding the attributes of our anti-microbial wheels.
CC APEX: ERGONOMICS AND NOISE REDUCTION FOR HOSPITALS
Hospitals constantly look for new ways to improve their patients' comfort level and one aspect of patients' comfort is the noise level of their environment. While it may not be the first decision on noise control that comes to mind, implementation of the proper casters and wheels in a hospital environment is critical.
Before working with Caster Connection, the patients and staff of an Ohio hospital complained that maintenance carts made a lot of noise through the halls. Furthermore, the wheels in use made the carts difficult to move. When the hospital implemented the use of harder wheels in an attempt to reduce the force needed to push and pull, the noise level increased.
A noise-reduction committee at the hospital contacted Caster Connection for help. Using his years of experience and knowledge of the industry, a Caster Connection Regional Solutions Manager suggested the implementation of the quiet, ergonomic CC Apex line of wheels in the hospital's operations.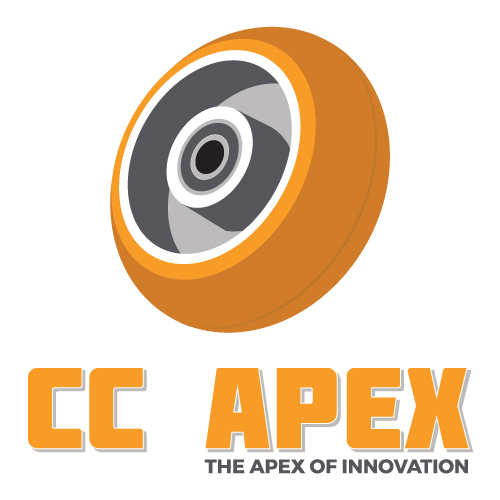 ANTI-MICROBIAL CASTERS AND WHEELS
The compound used in our anti-microbial wheels, thread guards and forks is designed to suppress the growth of a variety of destructive bacteria, molds, mildew and fungi. Anti-microbial casters and wheels of many sizes are engineered to be effective against microbes for the life of the wheel. The active ingredients in this compound neutralize the ability of microbes to function, grow and reproduce.
Anti-microbial wheel protection is not a coating on the surface of the wheel, thread guard or fork. Abrasions, chips or scratches will not impact the effectiveness of the anti-microbial properties in any way because the agent remains stored in the polymer and is gradually released to the surface of the wheel. Not even wax buildup on the wheel can impair the bacteria fighting performance.
Shop our entire collection of medical equipment casters.